Charleston Food Blogger Loves Slatherin' Sauce
Blogger Rachel of Rachel's Reviews and Giveaways recently asked me if we'd be interested in sharing a gift pack of Slatherin' Sauce with her as a promotion that she could give away on her site. We were delighted to do so because we were sure she'd love the tangy sweet and spicy taste of Slatherin' Sauce!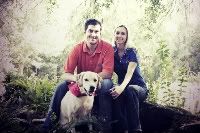 Rachel said
"…Slatherin' Sauce didn't disappoint. In fact, it genuinely wowed us and my picky husband was singing its praises and asking for seconds…

All of the ingredients on the list are pronounceable real foods, no chemicals or high fructose corn syrup! I just checked the ingredients on a major brand of barbecue sauce in my pantry, and the FIRST ingredient was high fructose syrup. Gross.

…we both loved the flavor and I value my family's health too much to be consuming large amounts of HFCS. I think this would really wow everyone at our next Gators tailgate (sorry Slatherin' Sauce, I hope you aren't Gamecocks fans!)."
Rachel, we're so delighted that you've experienced the delightful taste of Slatherin' Sauce and are telling your faithful readers about your enjoyment of it that we'll forgive you for lovin' the Gators as much as Slatherin' Sauce.
New ways to use Slatherin' Sauce
The only note we'd add to your fabulous review is a note to try Slatherin' Sauce's super recipes–especially the Spicy Slathered Dark Chocolate Truffles developed by cookbook author Holly Herrick, especially for us. And if you need more inspiration for a whole host of alternatives to your own "Lazy Chicken", our website has a full range of tempting ways to use Slatherin' Sauce.
Y'all, the word is out among so many food bloggers that Slatherin' Sauce is great for just about all your cooking. Charleston Food Bloggers' Scott Wink authored an awesome post about how he used Slatherin' Sauce to spice up his cookout. Scott, we want some of those ribs! Click this link to read Scott's blog about how he cooked ribs using Slatherin' Sauce.
Thanks, Scott!
>